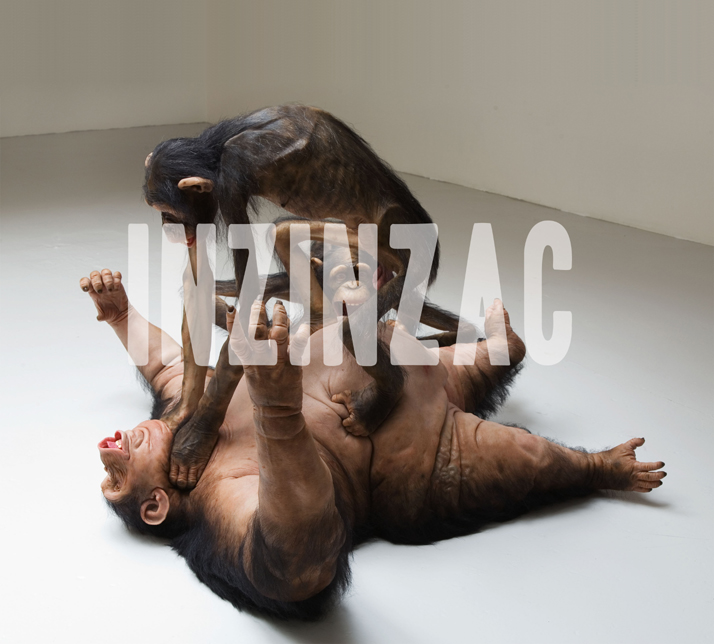 On Thursday night, we naively plodded our way into Kenny's Castaways expecting to stumble over a karaoke night gone wrong, or some open-mic level local band. Instead, we encountered a killer set from Philadelphia's Inzinzac.
The band, whose self-titled debut is due next month, are a trio that could carelessly be described as "jazz". However, that term is far too loose to describe what the guitar/sax/drum combo delivers, and as such, is insufficient.
Part indie rock, part avant garde jazz, and part experimental mayhem, Inzinzac deliver a performance that is not only challenging, but richly entertaining as well. Composer Alban Bailly tore up the guitar royally, while the killer work of saxophonist Dan Scofield left us unsurprised that he had worked with such heavyweights as RJD2 and The Dirty Projectors. Drummer Eli Litwin skillfully held the whole thing together, managing to keep the chaos reigned in to the perfect level.
In short, we loved the show, and we've tried to capture a bit of it for you below, with a video of the track "Otis". We've also hooked up an mp3 of the studio version for you to enjoy. Hopefully it's enough of a taste to get you to snag the full length when it drops next month. Trust us: it's stellar.